​You who dwell in the garden with friends in attendance,let me hear your voice.
Song of Songs 8:13
​
In the last few days three of my friends have died. Not surprising really winter often seems to take its toll on the aged and infirm and yes, I am of an age where I know all the verses of "Abide with me" without looking at the hymn sheet simply through attending so many funerals.

One of them, Ron was a good old chap always ready with a laugh and a joke. He never complained. He was more concerned about how you were than to speak of his own problems. A friend of his would collect him so that he could attend our meetings which he enjoyed. Until recently took an active part in our affairs. He did become frustrated when his eyesight got so poor that he couldn't read the words anymore, but he had a good memory so he said he was thankful that he could still follow what was going on. He had to go into hospital recently but getting to see him there was almost impossible as he had so many friends visiting him each evening. In fact, last Saturday the nurse had to ask him and his friends to keep the noise down as they were cracking jokes and singing old army songs! You see, now aged 95 he had served his country in World War 2. He went downhill in the following week and passed away peacefully with a number of his friends round the bedside. It seems that the prostate cancer had spread to his spine and it was the cancer behind his right eye that had affected his sight. He was a good friend to so many of us that he will be sorely missed but at least he is at peace now, with God where he wanted to be and no longer in pain.

Last week, too I was delighted to receive some good news. A friend has just put up a picture of his new born second grandchild on his blog. What a blessing that is!

And that I think is a way of looking at Lent: our travel through this world to our death to sin. But by the resurrection of Our Blessed Lord and Saviour we are reborn spotless in Christ.


Powered by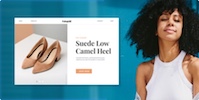 Create your own unique website with customizable templates.