​You who dwell in the garden with friends in attendance,let me hear your voice.
Song of Songs 8:13
​
​The speed of communication has increased phenomenally. A couple of hundred years ago it took several weeks, maybe months for our ancestors in the UK to learn that some American colonists had tipped a load of tea into Boston Harbour. Nowadays a remark or comment made by a person in the media spotlight is heard instantly around the world. Sometimes it seems we get a message overload. Twenty four hour news coverage on a vast number of television stations, all seeming to say something different, means that whilst if something happens we are right there our reactions can be confused. On a more personal note how many emails are in your inbox? How many of them are important and how many have you read? And that is before you have looked at your social media site. It often feels that there are so many messages that they just add to the confusion and worries already existing in our lives.

But there is one clear message which echoes down the centuries; the message given to Mary, to Joseph, to Elizabeth and to Zechariah; the message repeated to the Magi and to the shepherds. It is the message proclaimed by John the Baptist: The Lord is nigh and close at hand.

Today there are a couple of things we need to do; firstly we must echo the words of St Paul: "Gaudete in Domine semper." "Rejoice in the Lord always; again I will say Rejoice." (Philippians 4:4) Secondly we need to look beyond our fears and worries to anticipate with joy celebrating the birth of Jesus: "O come! O come Emanuel" as the old hymn says.

​But let us not forget what the coming of Christ meant, and still means, for the world and for each of us. His birth led to the Cross. Are we ready to take up our cross to follow Him? What must we do to follow God with wholehearted commitment? Does it lead us to want to live a life of justice and integrity?
Powered by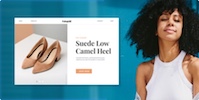 Create your own unique website with customizable templates.